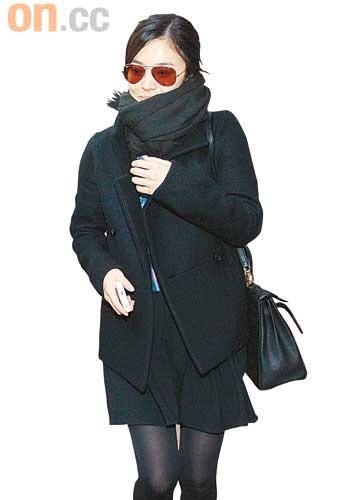 On March 17, 2010, Song Hye-kyo sneaked to Hong Kong to meet with Tony Leung in preparation for "The Grand Master". The two chatted for two hours and after the meeting, she walked out cheerfully. She is now in China.
http://ent.qq.com/a/20100318/000047.htm#p=1
Song Hye-kyo is currently in China working on her next role in "The Grand Master", the martial arts movie directed by renowned Hong Kong filmmaker Wong Kar-wai, and will apparently be displaying some "real action" skills in the film.
"The Grand Master" stars Tony Leung as Wing Chun grandmaster Yip Man, and also features Chang Chen and Zhang Ziyi. Each of the actors has been outfitted with specialized protective gear that has been made especially for this film, to prevent injury while upping the realism of the fight scenes. The guards are made of silicone and fitted to each actor's body to move with them and, as they are lightweight, remain undetected underneath clothing. As Song Hye-kyo is reportedly using these guards in filming, we can look forward to seeing her in action. (It'll be an interesting sight, that's for sure; Song has always been known for her femininity and beauty, so a martial arts action film will be a complete turnaround from her existing image.)
Song has been traveling back and forth between Korea and China since December, and has been diligently practicing her Chinese language and martial arts skills. "The Grand Master" recently began filming, and is planning for a release in the second half of next year.
http://news.donga.com/3//20100301/26533047/1
Whilst promoting the drama "Worlds Within" in Taiwan, actress Song Hye-kyo told reporters that she is a self-proclaimed fan of Kar Wai, and loves his films such as "As Tears Go By", "ChungKing Express", and "In the Mood For Love". Being able to participate in his film for her first Chinese movie, "The Grand Master", she is excited. Kar Wai is a director who keeps the script safe in his heart, so actors often don't know what he's thinking. However, she is not worried at all. She likes Wong Kar Wai's style of movie direction, no scripts will give the director more freedom in shooting the movie. "Since I debuted, it's the first time I've come across such an acting style, so I am very excited."
http://showbiz.chinatimes.com/2009Cti/Channel/Showbiz/showbiz-news-cnt/0,5020,100105+112010041200010,00.htm