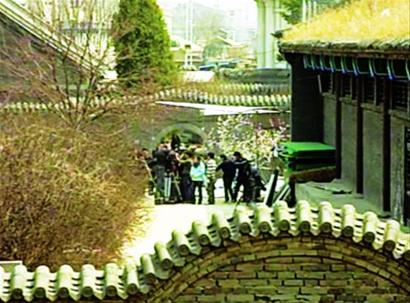 Filming continues on "The Grand Master" at Liaoyang museum.
Tony Leung and Zhang Ziyi filmed scenes in the courtyard. Zhang Ziyi was reported as being thin and wearing big sunglasses that covered half her face.
Security aroung the museum is really tight.
Antiques from a local shop were rented as props for the film.
http://www.chinanews.com.cn/yl/yl-dyzx/news/2010/04-28/2252435.shtml
http://fun.china.com/zh_cn/movie/news/205/20100429/15915838.html